The mission of Turn The Towns Teal® is to make women and men aware of ovarian cancer, its often subtle symptoms and risk factors.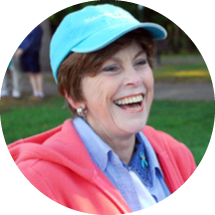 GAIL MACNEIL
FOUNDER (1943-2008)
Turn The Towns Teal®, a national campaign to promote awareness of ovarian cancer and its often subtle symptoms, was the inspiration of Gail MacNeil of Chatham, NJ. This campaign goes forward in her name AND in her honor.
September is
National Ovarian Cancer
Awareness Month.


EVERY female is advised to take the simple, saliva diagnostic
COLOR TEST


REMEMBER
The Earlier The Diagnosis ~ The Better The Prognosis